About Langley Sports & Rehabilitation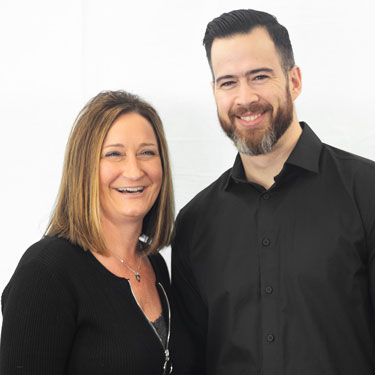 Langley Sports & Rehabilitation was opened in 1992 to bring healing chiropractic care in a lively, comfortable environment to the Langley community. Our goal is to look after you!
A to Z Care for Everyone
Whether you're a seasoned athlete or a senior citizen, we take a complete approach to your health that can be customized to your needs. Chiropractic care combined with our broad offering will bring you the best healing.
A Focus on Posture
Our primary objective is to demonstrate to you how important your posture is to your body's structure and overall health. We'll also screen children for their posture and evaluate their risk for scoliosis.
Your digital posture screening will be emailed to you with a demonstration of your problems clearly explained, so you'll know exactly what your problems are and how we'll work to bring you solutions.
Additionally, we have a kinesiologist on staff, so we can rehabilitate your body to get you back to your active lifestyle.
MEET OUR TEAM »

Very professional and friendly!

My shoulder has had nagging pain from an injury and after one shockwave treatment, I don't feel it. Very looking forward to further treatment and the road to recovery, thank you!

Everybody I came in contact with, were friendly, helpful and approachable. I felt very comfortable.

Way more professional then any other places I've been at and don't short me time.

Very friendly, very personable!

Great people, friendly, helpful and much more.

Couldn't be happier! Very caring and kind staff that go above and beyond for their patients.

I would not hesitate to refer people to this practise!

You are very professional in every way. I have already recommended your clinic to my friends.

Very happy, having the x-rays done there was a great help. Seeing what was wrong and how they can help me was fantastic!!
Ready to Get Started?
If you're looking for care in a fun and relaxed environment, you've found it! We'll tailor care to suit your unique needs making sure you have the most fun you can, while getting and staying healthy.
Read some of our patient testimonials and then call us today to find out what we can do for you!

About Langley Sports & Rehabilitation | (604) 888-1533