Exercise Physiology in Langley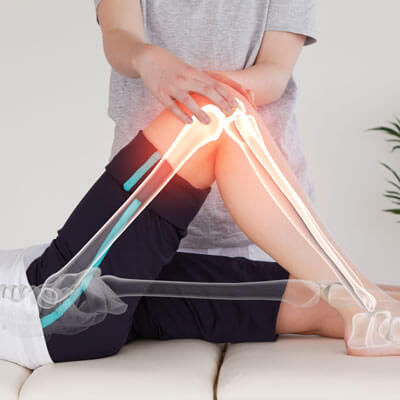 Exercise physiology is a specialization in kinesiology and a branch of rehabilitation focused on the human body's response and adaptation to physical activity. Exercise physiologists focus more on increasing functional capacities and quality of life over a longer period, with a focus on chronic disease management.
At Langley Sports & Rehabilitation, our kinesiologist Brad Penner provides this valuable service. He recently earned his specialization as a Clinical Exercise Physiologist from the Canadian Society for Exercise Physiologists.
Helping Clients With Acute & Chronic Medical Conditions
While some people think the only focus of exercise physiologists is injury rehabilitation, they can put people on exercise programs, based on prescription medication the clients are taking. For example, Brad understands how a client's medication would attenuate their response to exercise. He can change a client's exercise program so they can do it while taking their current medication.
Working With Athletes
As an exercise physiologist, Brad will also work with athletes to improve their physical attributes, so they can perform the physical demands of their sport. Through the use of specialized tests and tools to analyze the client's fitness level, he can help them improve their health, maintain good health, or achieve athletic performance goals.
Providing Custom-Tailored Exercises
One of the many benefits of seeing an exercise physiologist is being given prescribed, research-based and custom-tailored exercises to meet your unique goals, whether you're a high-performance athlete or just want greater mobility.
What to Expect
If you're a new client, please wear comfortable clothing, as you'll be doing various exercises. Brad will have you go through a range of motion or functional assessment.
If you have any MRIs, CT scans, or medical records related to your injury, please bring them to the appointment.
Book an Appointment
Experience the many benefits of exercise physiology. Contact us today to schedule an appointment with Brad!

Exercise Physiology Langley BC | (604) 888-1533