Meet Dr. Ben Reid
I became a doctor to help patients in pain and teach them how to correct their imbalances and prevent further injury.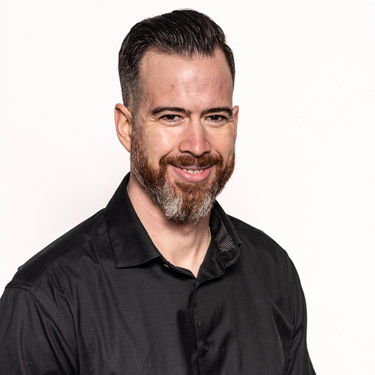 A Desire to Help Others
Dr. Reid obtained his chiropractic education at the University of Western States Chiropractic College in Portland, Oregon. He graduated with honors with his Doctor of Chiropractic as well as a Master of Science in Sports Medicine. "While I was at Western States, I had so much fun learning the art of chiropractic. I knew that I would enjoy the journey, but I didn't realize how much!"
Dr. Reid has a keen interest in sports injuries, corrective and wellness care. "I'm excited to be part of the team at Langley Sports & Rehabilitation!"
Dr Reid was patient, listened and did not rush!! I was quite surprised with the time spent on an initial visit.

I couldn't be happier with my first visit. Dr. Reid knew exactly how to help me, and the shockwave made a night and day difference for my hips and shoulders. I can't wait until my next appointment!

Dr. Reid is very knowledgeable and personable as well as his staff. I highly recommend them!

My first time ever getting this done and Dr. Reid made me feel very safe and not nervous at all. He explained every move he was making and why he was making it. I already booked my second appointment!

Dr. Reid is personable, thorough and professional. He is knowledgeable and good with kids too.

Dr Reid is a lifesaver! I slept so well after my first appointment!!

I appreciated very much Dr. Reid's sensitivity to the fact that after seeing Dr Irving for years I was nervous about seeing another practitioner. He listened very carefully and showed total respect.That was very much appreciated.

First treatment was very different! Never had an adjustment before. But Dr. Ben Reid was very awesome explaining the steps and what to expect.
Staying Active in Langley
When he's not at the practice, Dr. Reid enjoys being outside playing soccer, boating and hiking in the summer and snow skiing in the winter. "I also play squash regularly and enjoy golf whenever I am able to make it on the course."
Get out of pain and on the path toward optimal health with natural chiropractic care. Contact us today to schedule an appointment with Dr. Reid!

Dr. Reid | (604) 888-1533