Our Services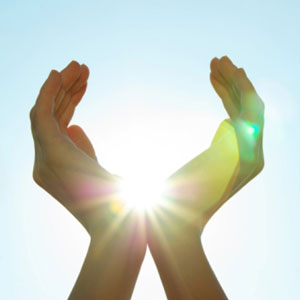 At Langley Sports & Rehabilitation we offer adjunctive services in addition to our gentle, effective chiropractic care. These techniques work hand in hand with chiropractic to offer you the best care possible for a speedy recovery.
ScoliBrace®
During your examination, we'll complete a posture screening. We will also check any children that visit us for scoliosis. Once we have the results, we'll show you your posture and match it with your X-ray results and complaints to show you where your problems are coming from.
Then, we'll empower you to take care of your own condition by giving you exercises and corrective equipment that you can use at home to help correct your condition and be proactive about any future health issues.
Shockwave Therapy
This powerful method will give you results, especially when combined with rehabilitation. Contrary to its name, it actually works with sound waves, which is what's used to break up kidney stones. Used in this manner, it will break up your scar tissue, quickly getting deep into the cause of your pain.
Kinesiology
Active rehabilitation is a proactive approach to injury management that enables rapid healing. Through integration of a progressive series of exercises-designed to activate weak muscles and rebalance your body-your natural body alignment is restored, eliminating joint pain and stiffness.
Massage Services
Massage is generally considered part of complementary and alternative medicine. It's increasingly being offered along with standard treatment for a wide range of medical conditions and situations.
Studies of the benefits of massage demonstrate that it is an effective treatment for reducing stress, pain and muscle tension.
Some studies have found massage may also be helpful for:
Anxiety
Digestive disorders
Fibromyalgia
Headaches
Insomnia related to stress
Myofascial pain syndrome
Soft Tissue strains or injuries
Sports injuries
Temporomandibular joint pain
Physiotherapy
Physiotherapists are primary health care professionals with a significant role in health promotion and treatment of injury and disease.
They combine their in-depth knowledge of the body and how it works with specialized hands-on clinical skills to assess, diagnose and treat symptoms of illness, injury or disability.
Acupuncture
As an ideal adjunct to chiropractic care, we use acupuncture when we see health problems that seem caused by disruption to energy pathways in your body called meridians. This centuries-old healing procedure focuses on the integrity of bodily systems, not specific conditions.
PEMF
Pulsed ElectroMagnetic Field (PEMF) therapy is safe and simple to use. It's proven beneficial for all tissue, bone and nerve repair. It reverses pain and discomfort, while regenerating healthy cells. It comes from Switzerland and has been used in European hospitals and clinics for 25 years. Plus, our technology has a Class 2 Medical Device Certification with Health Canada, is
registered with the FDA and NASA uses PEMF technology. Nothing out there compares to this!

Orthotics
A custom orthotic is a device designed to align the foot and ankle into the most anatomically efficient position. They look like insoles, but are biomechanical medical appliances that are custom made to correct your specific foot imbalance. They reduce stress and strain on your body by bringing your feet back into proper alignment. Custom orthotics fit into your shoes as comfortable as an insole – and they have the advantage of having been made from precise imprints of your feet.

Meridian Assessment
Originally developed by Dr. Reinhold Voll of Germany, this means of assessment registers the relative conductance of a given set of acupuncture points, by way of introducing a very low voltage current to the system and registering its response at different points and against different foreign substance signature. Most individuals can not feel such a low level of electricity whatsoever and find the test completely painless. The resulting evaluation provides an in-depth, line by line view of how different meridians and associated tissues of the body are handling energy and registering response.
How We Can Help You?
We'll use every possible method to help you heal and feel better as fast as possible. Contact us today to find out how we can help you.
CONTACT US »


Langley Sports & Rehabilitation Services | (604) 888-1533